Award for Riverside boss ... and a new attack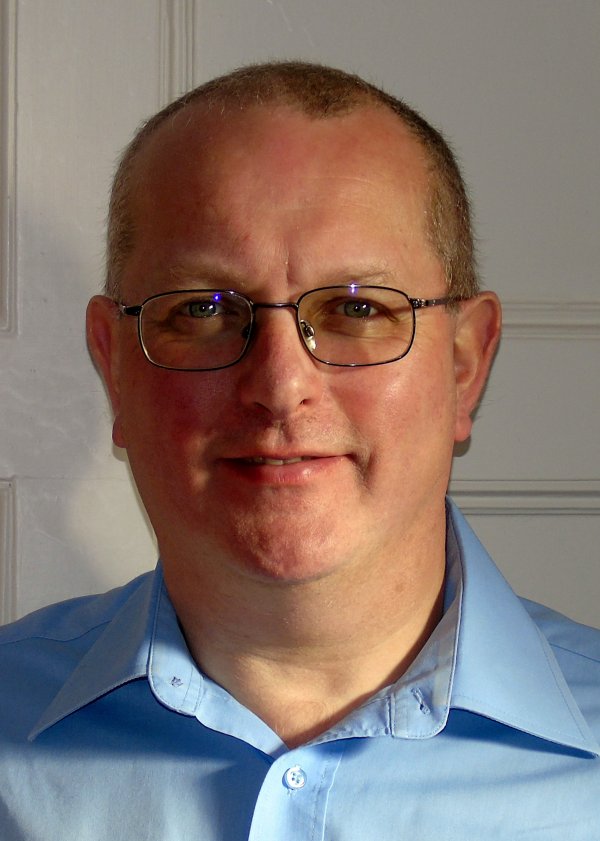 Adrian Waite...new attack
It has been a good New Year for housing association boss Carol Matthews who has got a CBE. The

award comes a few months after her mouth-watering salary increase. And it is just as controversial.
Many people will be opposed to Ms Mathews` Honours List award just as many people were opposed to her 20 per cent salary increase

to £234,563.
The award is for services to social housing. But critics say that her Liverpool- based Riverside Housing Association is a bossy and

grossly inefficient organisation with 50,000

tenants and leaseholders many of them unhappy.
In view of this it comes as no surprise that Ms Matthews` OBE award coincides with another powerful blast at Riverside by a leading critic.
Mr Adrian Waite a former Workington housing boss previously warned of the dangers of a new agreement for tenants

planned by

Riverside.
Now Mr Waite accuses the boss of Impact ( a Riverside subsidiary housing association) of supplying

tenants with misleading and inaccurate information.
Mr Waite

is

head of

Appleby-based
AWICS, a management consultancy and training company. He makes the attack in his company blog:
" I used to live near Workington in the former mining village of Frizington and am a former Chair of Impact Housing Association that is based in Workington and provides several services to communities in addition to housing.
"Impact's largest estate is Salterbeck, an estate that was built in the south of Workington to house steel workers during the 1930s and where 70% of residents are still Impact tenants.( Salterbeck`s Oval community centre is pictured below).
" It is part of the Moss Bay ward, that is the most deprived in Workington. In Moss Bay, 30% of children live in low income families (compared with an average of 17% in England), 43% of the working population have no qualifications (compared with an average of 23% in England and 6.6% of the population aged over sixteen claims universal credit or job seekers allowance (compared with an average of 2.8% for England).
"The 'Local Government Chronicle' quotes Councillor Marion Fitzgerald (Independent), the Leader of Allerdale Borough Council (that is based in Workington) as saying that:
`To ensure that everyone can prosper in our area we need to work towards a sustainable future – for our economy environment, and our communities – as well as creating a sustainable footing for the Council so that we can continue to provide the services our communities need.

`
"If the new government does anything for Salterbeck and other similar places that would be a good thing!
"Since 1999, when Allerdale Borough Council transferred their housing stock in Salterbeck to Impact Housing Association, considerable improvements have been made – especially to the condition of the housing. However, there is still much to do including tackling inequalities in health, education and employment.
"Impact Housing Association was taken over by Riverside Housing Association last year with Impact becoming a subsidiary. It was said at the time that Impact would retain its autonomy within the group and that services would be maintained.
"However, Riverside has now decided – only a year after the 'takeover' - to make a 'transfer of engagements'. This would mean that all Impact's operations, including their housing stock, would move to Riverside and they would become the landlord.
"In a letter to tenants, Impact's Chairman Cullinan states that:
`We have informed the Government's Regulator of Social Housing and they support our plans.`
"I was surprised to read this as I would have expected the Regulator to note the plans, but not to pass comment on them. I therefore wrote to the Regulator to ask whether they really supported the plans and am grateful to them for their reply that is
as follows:
`Thank you for your enquiry about whether the Regulator of Social Housing supported the planned reorganisation and potential constitutional changes within the Riverside Group.
`I thought it would be helpful to explain the regulator's remit in respect of restructures. The removal of the constitutional consents regime as part of de-regulatory measures which came into force in April 2017 means that non-profit registered providers no longer need to seek the regulator's consent before becoming or ceasing to be a subsidiary or associate of another body, or when transferring engagements.
"However, as restructures may a result in a change in the group's strategy or risk exposures, we do expect providers to inform us. This is because we will want to consider any information received and may engage further with a provider depending on the level of risk, complexity or uncertainty arising from the planned change. This is assessed on a case by case basis and will depend on a range of factors including proportionality and the regulator's risk-based approach.
`Should the group restructure go ahead we would consider whether the changes and associated impact on the groups risk profile and existing regulatory judgement are significant enough to issue an interim regulatory judgement. Any such interim grades would be converted to standard grades either when we have completed the first Stability Check after the constitutional change (assuming that there are no presenting issues in the meantime) or a full IDA.`
"It therefore appears that, while the Regulator has been informed, they do not support the proposed 'transfer of engagements' and that the letter that Chairman Cullinan has sent to tenants is inaccurate and misleading.
"This follows information provided to tenants prior to the 'takeover' that I also thought was inaccurate and misleading.
"I still doubt whether the Riverside takeover of Impact will benefit Impact's tenants including residents of Salterbeck".
Carlisle Tenants` and Residents` Federation publishes this blog. Information about the Federation is available on 01228 522277